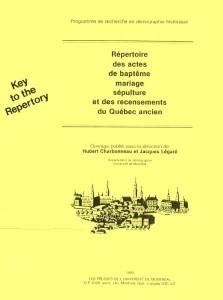 Your Copy of the Key
With permission from Bertrand Desjardins (Merci, Monsieur Desjardins!), one of the wonderful creators of the PRDH, I am making available to you the English version of the Key to the Repertory. This Key is a translation of the information found in the preface of the 47-volume printed version of the PRDH.
Click here to download the PRDH Key to the Repertory.
(Be patient. It may look like nothing is happening, but it is.)